Hot Dog Madness 2016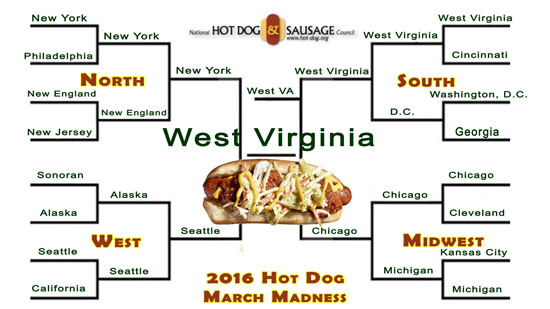 Welcome to 2016 Hot Dog Madness!
Here's how it works: we post a new poll at www.facebook.com/NHDSC each weekday at noon ET and you vote for your favorite hot dog. Whichever dog gets the most votes moves on to the next round until we have a champion on April 4. If you vote in every single poll, you automatically win a National Hot Dog and Sausage Council t-shirt. The person who shares the polls with the most friends on Facebook gets $100 for their favorite hot dogs.
May the best dog win!