Hot Dog Comedy Contest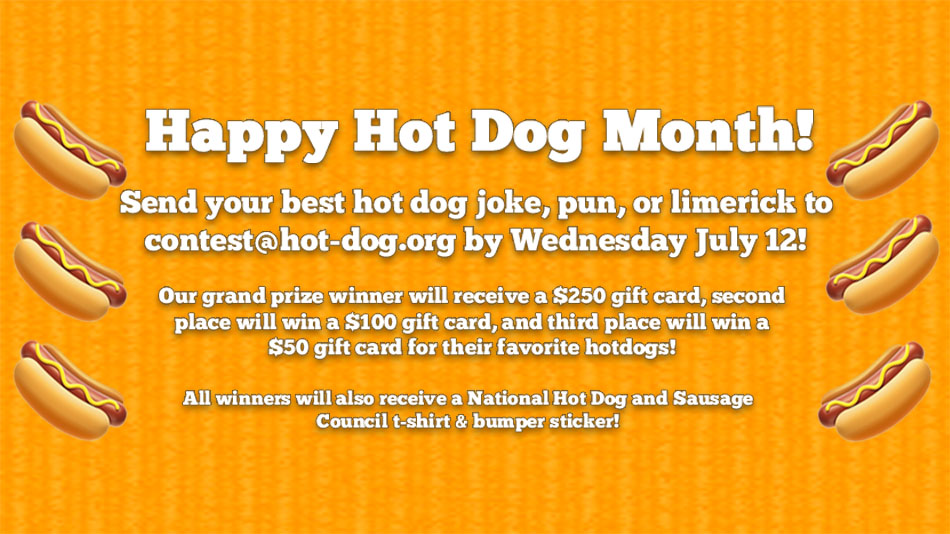 Share Your Best Hot Dog Joke, Pun, Limerick or other funny
Q: When do franks tell insults?
A: At a wienie roast!
At the National Hot Dog and Sausage Council we love a good laugh. After all, hot dogs are fun! We feature various hot dog jokes throughout our site, but know hot dog fans have some great ones of their own. Know some great hot dog comedy? Send it to contest@hot-dog.org by Wednesday July 12 and you can win hot dogs!
---
The National Hot Dog and Sausage Council frequently hosts contests including for National Hot Dog Month in July and National Sausage Month in October.
Be sure to like our Facebook page for contest updates and information and enter to win great hot dog and sausage prizes. Prizes in the past have included $250 gift cards, fun NHDSC t-shirts from our Zazzle store and even hot dog water ride toys.
Have fun and enter often!