3rd Annual National Sausage Month Recipe Contest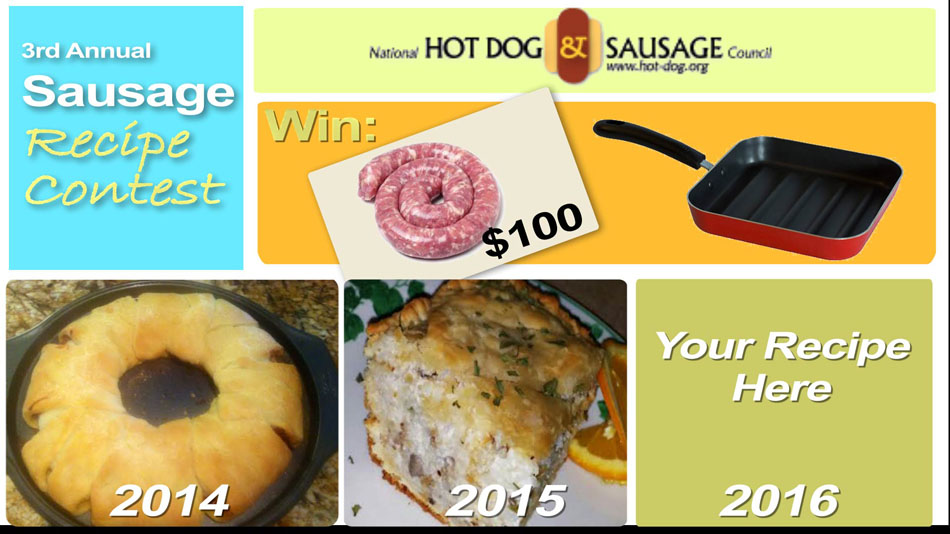 Have a favorite sausage recipe that everyone you know says is the best? Send it to contest@hot-dog.org by October 20 for a chance to win a $100 gift card for sausage and a Sausage Pan. Recipes must take 20 minutes or less to make and will be judged on creativity and taste.
Details
The National Hot Dog and Sausage Council frequently hosts contests including for National Hot Dog Month in July and National Sausage Month in October.
Be sure to like our Facebook page for contest updates and information and enter to win great hot dog and sausage prizes. Prizes in the past have included $250 gift cards, fun NHDSC t-shirts from our Zazzle store and even hot dog water ride toys.
Have fun and enter often!