Fourth Annual Sausage Recipe Contest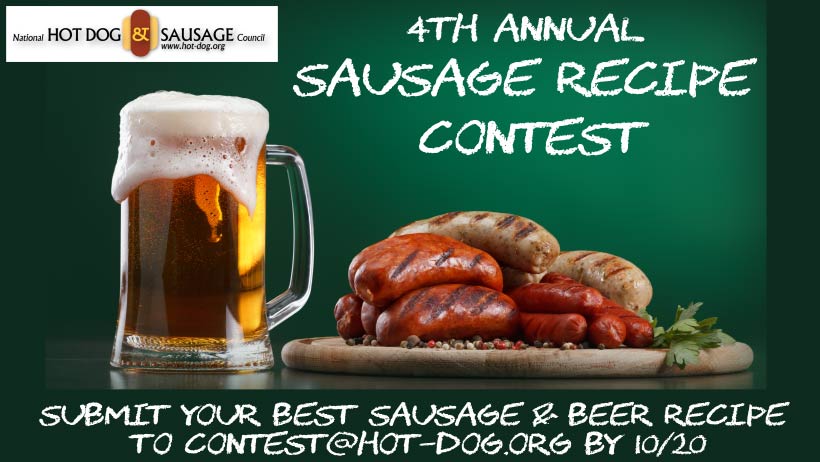 Celebrating the Perfect Pairing of Sausage and Beer
We've asked for your great sausage recipes over the last few years and sausage lovers have no disappointed, but this year we're adding a twist: recipe submissions must include beer either as an ingredient, as part of the cooking instructions or as a complimentary beverage. Because it is more challenging, we're upping the prizes! Our grand prize is a $250 gift card for your favorite sausage, plus a Sausage Pan, designed with deep curves specifically to cook sausages. Second place wins a $100 gift card for your favorite sausage and our top three will win NHDSC t-shirts and bumper stickers.
---
The National Hot Dog and Sausage Council frequently hosts contests including for National Hot Dog Month in July and National Sausage Month in October.
Be sure to like our Facebook page for contest updates and information and enter to win great hot dog and sausage prizes. Prizes in the past have included $250 gift cards, fun NHDSC t-shirts from our Zazzle store and even hot dog water ride toys.
Have fun and enter often!